The Farm has always supported butterflies by keeping butterfly preferred flowers in the gardens and in particular looking out for Monarchs by raising them from caterpillars when their numbers are low. 2019 was the best Summer for Monarchs in quite a few years so I decided to start listing results for on-going comparison of years. But first a few pics….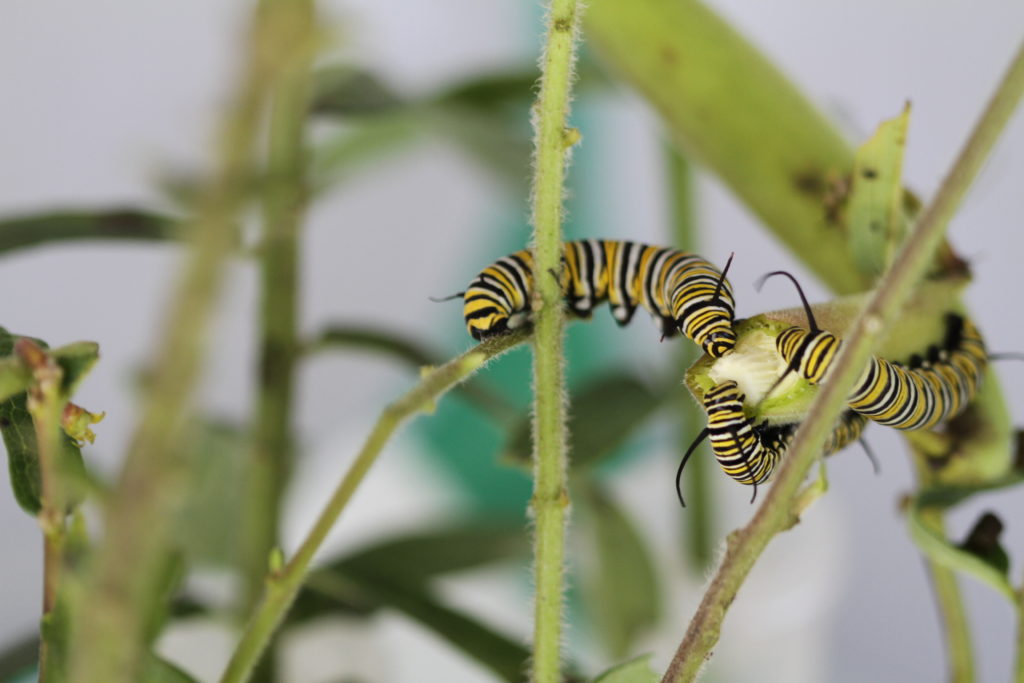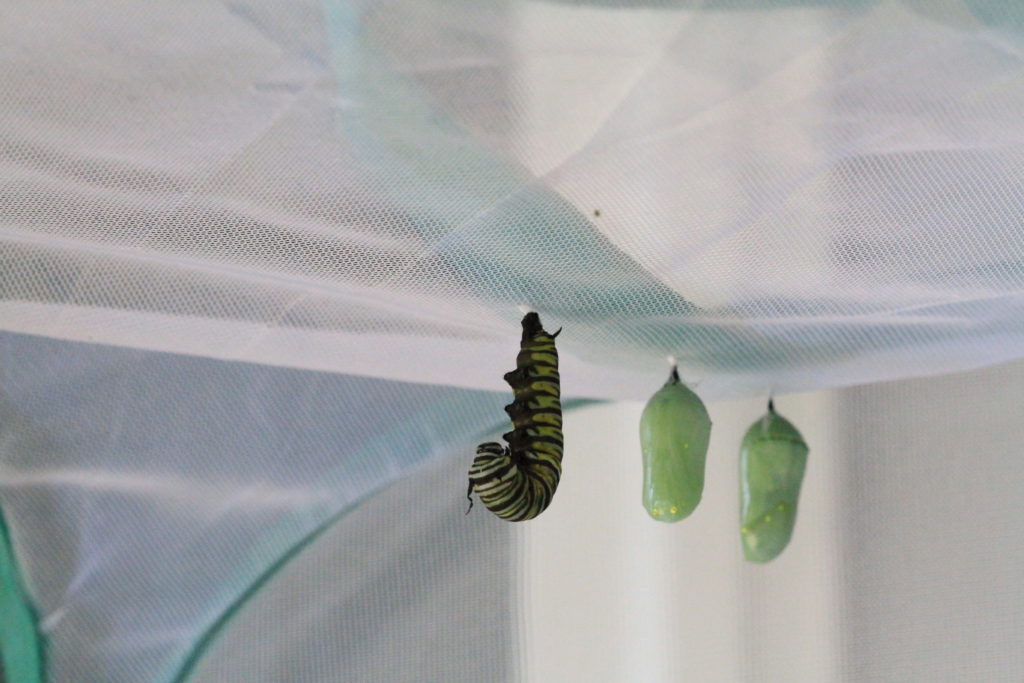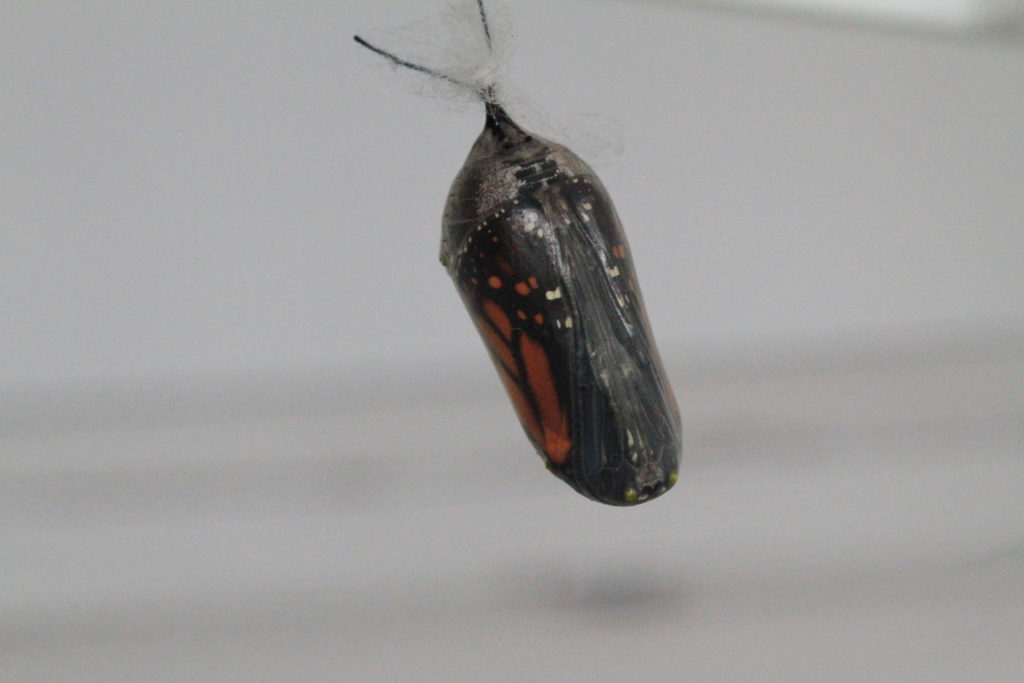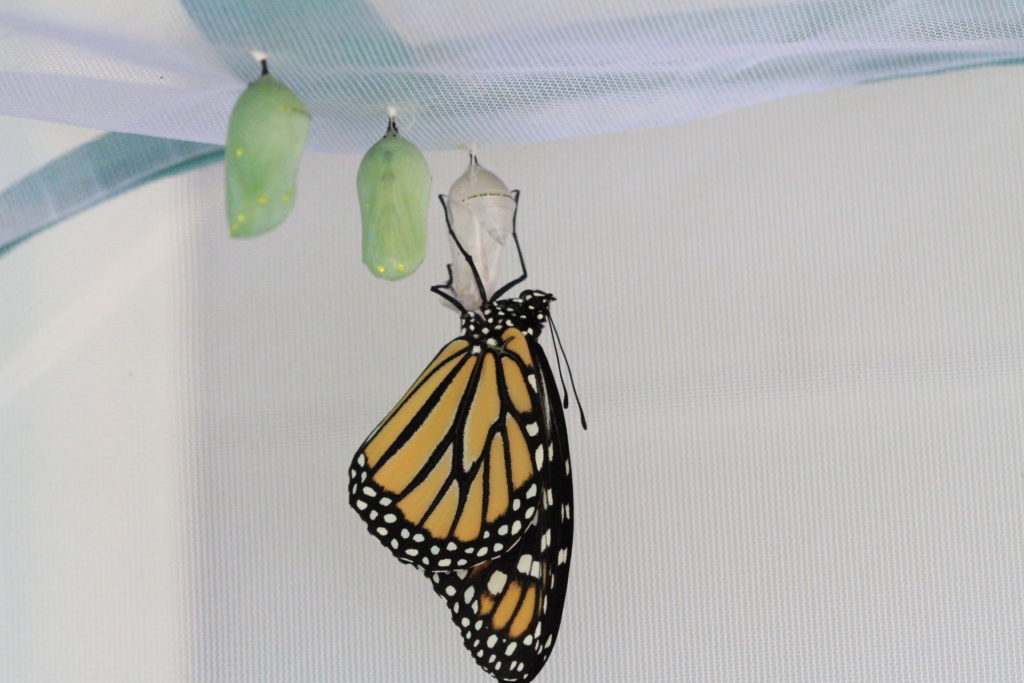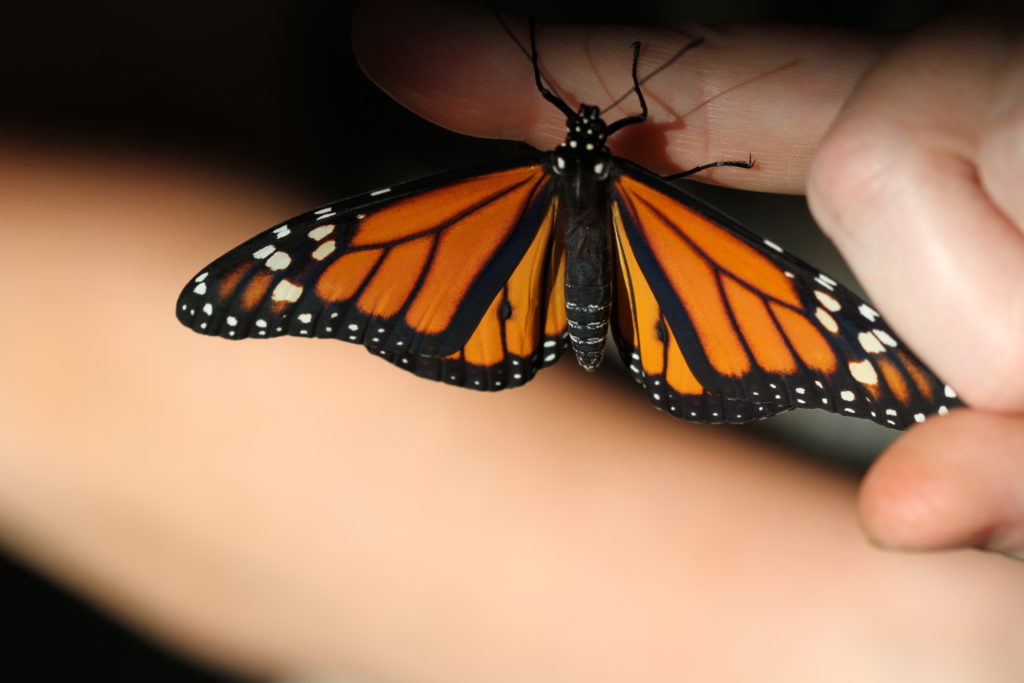 15 caterpillars total
2 accidental deaths
0 disease issues
0 unexplained death
7 healthy males
6 healthy females
87% survival rate
Which far surpasses the 0% observed surviving in the garden.
Chrysalis Accidents
2 fell – one was crushed while cleaning the cage as it wasn't seen on the bottom after it had fallen. The other fell just after the chrysalis formed and it was still too wet to survive the fall. This was the last caterpillar raised (9/18/19) and it seemed to have a bad destiny from the start. It wanted to j on the test tube rack for holding the milkweed leaves, when relocated to the top then picked the zipper of the cage, etc.